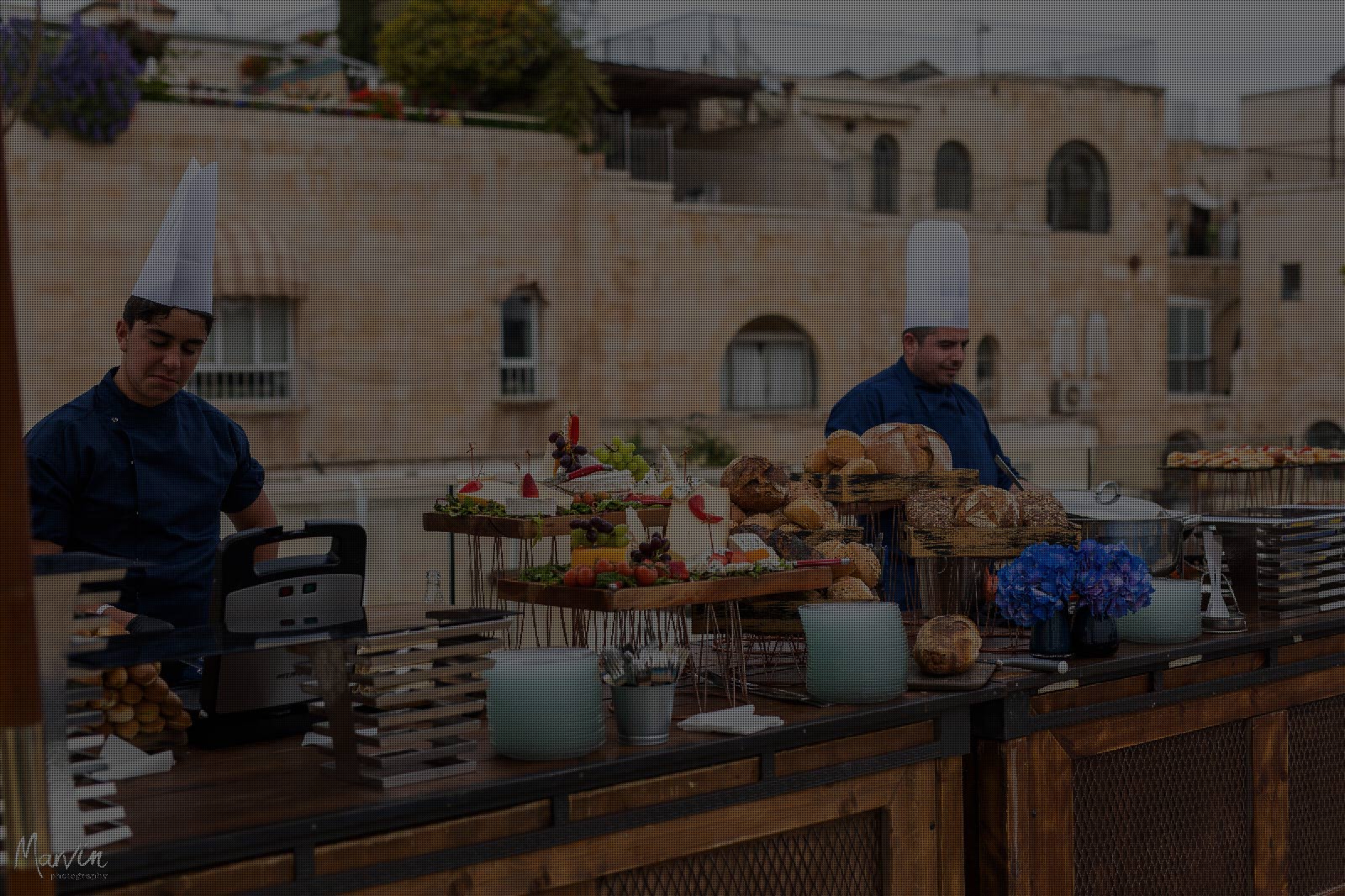 The Flavour
Maker...
Are you hosting a party?
Boost your event by entrusting it to Franck Delights.
The sweet or savoury platters made at Franck Delights are the Chef's must-haves and cater to all palates.
Want to treat yourself? Discover Franck Delights for every occasion.
Check out our online shop.
In the heart of Jerusalem, amongst the winding streets of Givat Shaul, lies Franck Delights boutique. You'll embark on a journey elsewhere through its sweet aroma laced with vanilla, caramel, chocolate and freshly baked viennese pastry  , transporting you to better times and great taste.
Thanks to Franck Delights for making my son's Brit Mila such a pleasant and successful event. It was excellent. The staff was great Everything was perfect. Thank You!
Sandra Elharrar
A big thank you to the entire staff at Franck Delights, for helping me celebrate my sons' "Halake". The Buffet was wonderful, the service – superb! My guests were delighted. Bravo and thanks again to all the staff.
Georges Levy
Everything is great. The Viennoiseries are the best in Israel (and I know quite a few), the cakes are nothing but sublime. The Menu is innovative and constantly renewed. I am deeply grateful for your professional catering and for the mastery of your craft, your caring and your extreme kindness.
Mazal Sebbag
Would you like to contact us?
Our Address:
7 Mercaz Shatner - Guivat Shaoul
Opening Hours:
Sunday - Thursday: 08:30 am - 03:30 pm
Friday: 08:30 am - 02:00 pm